Did you know that July
is National Hot Dog Month?
In honor of this silly food-related holiday, we'd like to introduce you to a few of our very own weiner dogs: Merlin, Chibbs, Lucky Gamble, and Frankie!
As many of you know, we're all pet parents here at PetFlow!
We have some employees that have dachshund mixes of their own they'd like to share! These animals were all rescued and given their forever homes within our PetFlow family!
1. Merlin
Favorite Food Brand: I and Love and You
Favorite Recipe: Naked Essentials Grain-free Lamb and Bison Dry Dog Food
Favorite Treats: Gourmet Natural Bully Sticks & Halo Garden of Vegan Peanut 'n' Pumpkin Dog Treats
Favorite Toy: Ballistic Woodland Rabbit Dog Toy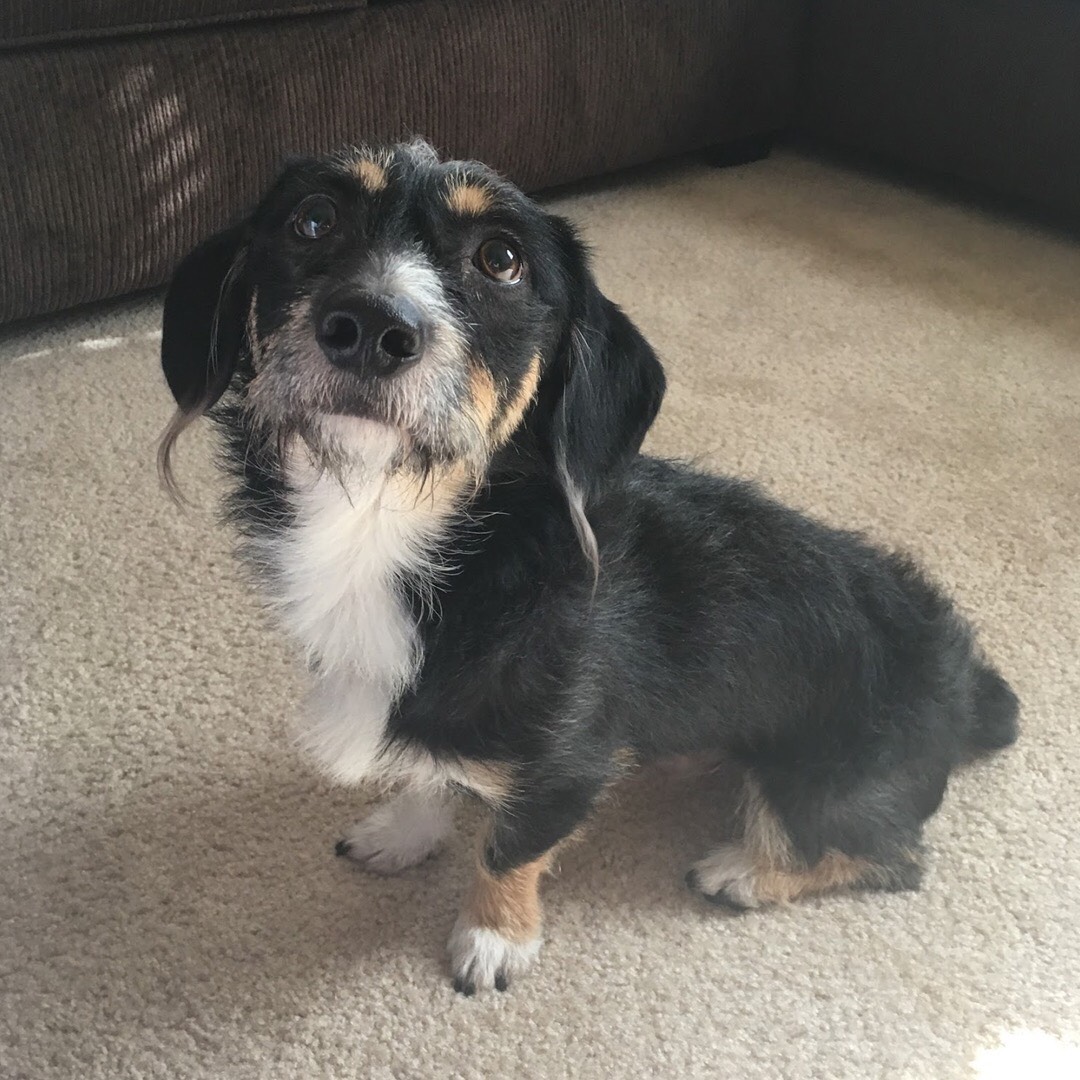 Merlin's #PFGoodDeeds adoption story:
"Merlin was at a local shelter named Pawsitive Difference here in Las Vegas and was about a year old when we got him. He spent December in the shelter after being underweight. We kept a very close eye on him, we helped pay for his care and vet bills and fell in love with him the very first time we met him. Merlin was playing with some kids and came right up to us, plopped over, and demanded belly rubs! He's been our boy ever since," says Hammer.
"Merlin knows how to be vocal about how he feels, he's loving, protective and loves his job patrolling the house," explains Hammer, our Customer Experience Manager!
2. Chibbs
Favorite Food Brand: Fromm Family Pet Foods
Favorite Recipe: Surf and Turf
Favorite Treats: Merrick Backcountry Game Bird Grain-Free Real Duck Sausage Cuts
Favorite Toy: Ethical Pet Skinneeez Fox Dog Toy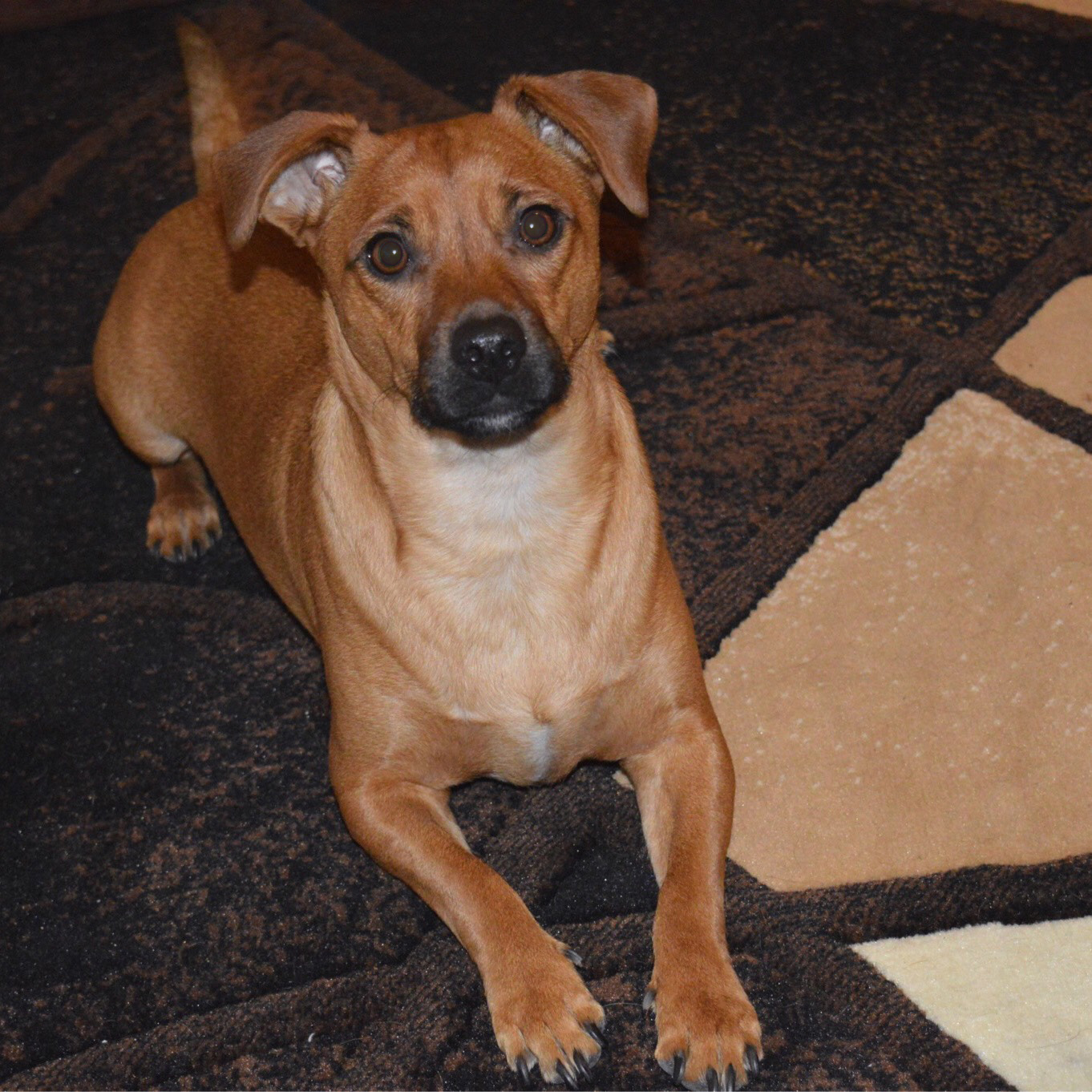 "Chibbs was taken into a city shelter in Albuquerque, NM when he was 1 year old. They told us that he most likely never had a home and grew up with other dogs on the streets. We noticed he had a scar on his face and they told us he was aggressive, but upon our first meet and greet with our other dog Harley, we knew Chibbs was just a little sweetheart who needed someone to take a chance on him! We could never imagine our lives without him – he's part of our family!"
"That's one thing about Weenie Dogs, they have so much love to give! Chibbs' #1 job in our household is to be the official cuddle bug," says Chibbs' mom Kourtney, our Marketing Associate! 
3. Lucky Gamble
Favorite Food Brand: Dr. Tim's
Favorite Recipe: Kinesis All Life Stages Dry Dog Food
Favorite Treats: Old Mother Hubbard Extra Tasty Assortment Mini Biscuits
Favorite Toy: Multipet Gumby Dog Toy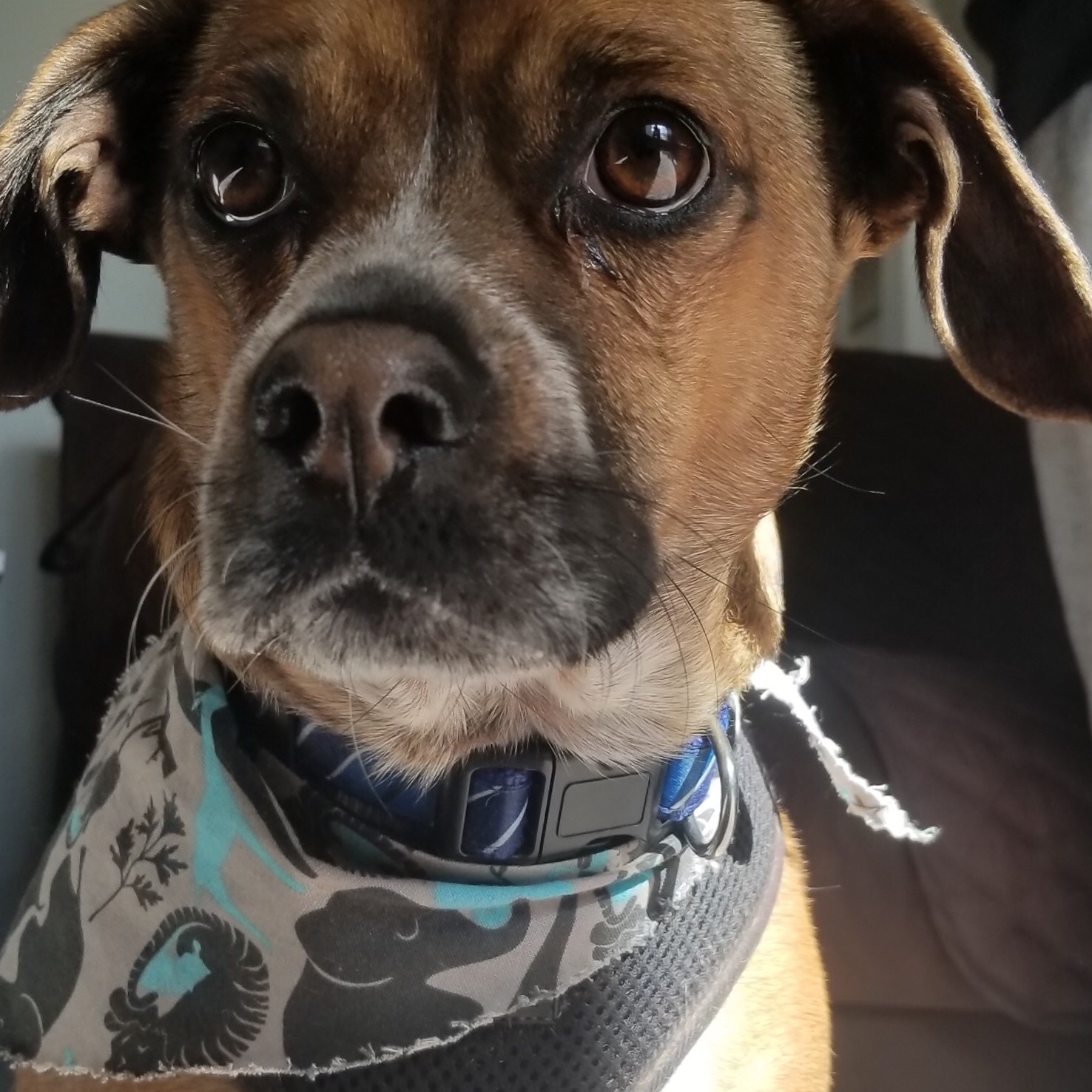 "It was love at first sight. My fiance and I went to The Animal Foundation to look at kitty cats, thinking we wanted to bring a new pet into our home. Long story short, we tried playing with the cats, and after a couple hours, we decided to look at the dogs in the other building instead. Good thing we did because we then found the fur baby of our dreams. The first dog we ended up looking at was named Sly. We were a bit alarmed by his name but still insisted on taking him for a walk, play fetch with him in the playpen, and see his interaction with other dogs. Needless to say, Sly became our fur baby. However, we didn't feel his name fit his very cuddly and sweet demeanor, so we renamed him, Lucky Gamble."
In all honesty though, "We are the lucky ones," says Tori, Lucky's mom, our Social Media Coordinator!
4. Frankie
Favorite Food Brand: Fromm Family Pet Foods
Favorite Recipe: Heartland Gold Adult Dry Dog Food
Favorite Treats: Stella & Chewy's Meal Mixers
Favorite Toy: Kong Plush Goat – he enjoys chewing them up!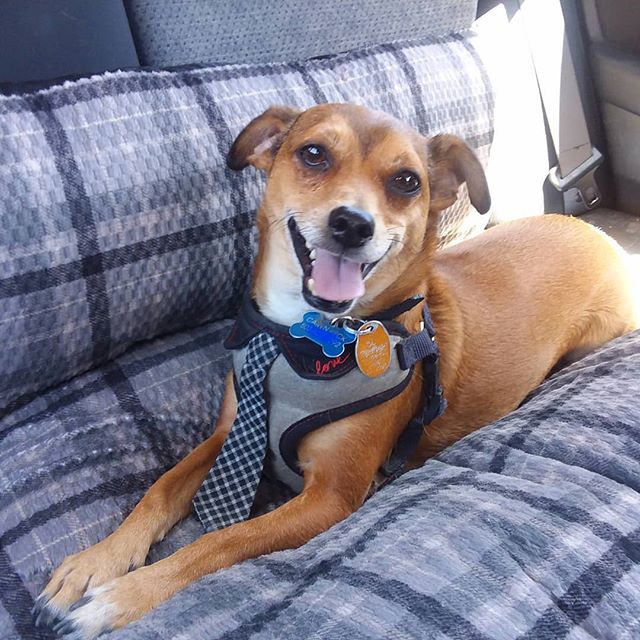 "Frankie came to us in Las Vegas all the way from Massachusetts! When a very dear friend's mom (who adopted him from a shelter in MA) was forced to give her little "Chiweenie" up, we were eager to meet him. When we walked in the door, it was love at first sight!  Well, for us anyway! It took about 3 months to convince his feline siblings that Frankie is a good boy. But now we are one big (rescue) family! With a huge penchant for walkies, Frankie is always eager to go and see what there is to see! He loves to meet other pups and people. If you've got a treat (and even when you don't), Frankie is your friend," says Caryn, Frankies Mom.
We hope you enjoy getting to know a few of our dogs  – now we look forward to meeting yours!
Feel free to reach out with any questions: 1-888-316-7297.  Stay connected and follow us on Facebook, Twitter, and Instagram! 
Share your pet photos with us using our hashtag, #PetFlowPics, and you will be entered to win our photo contest for $10 PetFlow account credit!