A lot of us here at PetFlow are not native New Yorkers. Many of us grew up outside of the city where off leash adventures were a normal Saturday activity with our dogs. Zak George totally supports off leash walks or hikes as long as you and your dog have proven that your "come" technique is perfect, and this requires some training. So, before we jump ahead and throw your dog into the woods and hope that he listens when you call him, let's start from the basics.
"Come" may seem too easy to warrant a long explanation, however, I don't want your dog to listen to you only during training session. My goal is to get your dog to listen to you regardless of what's going on, who is present, or where your dog is. "Come" has life-saving potential, so really taking the time and energy to get your dog to flawlessly "come" can have a huge impact on both you and your dog's life.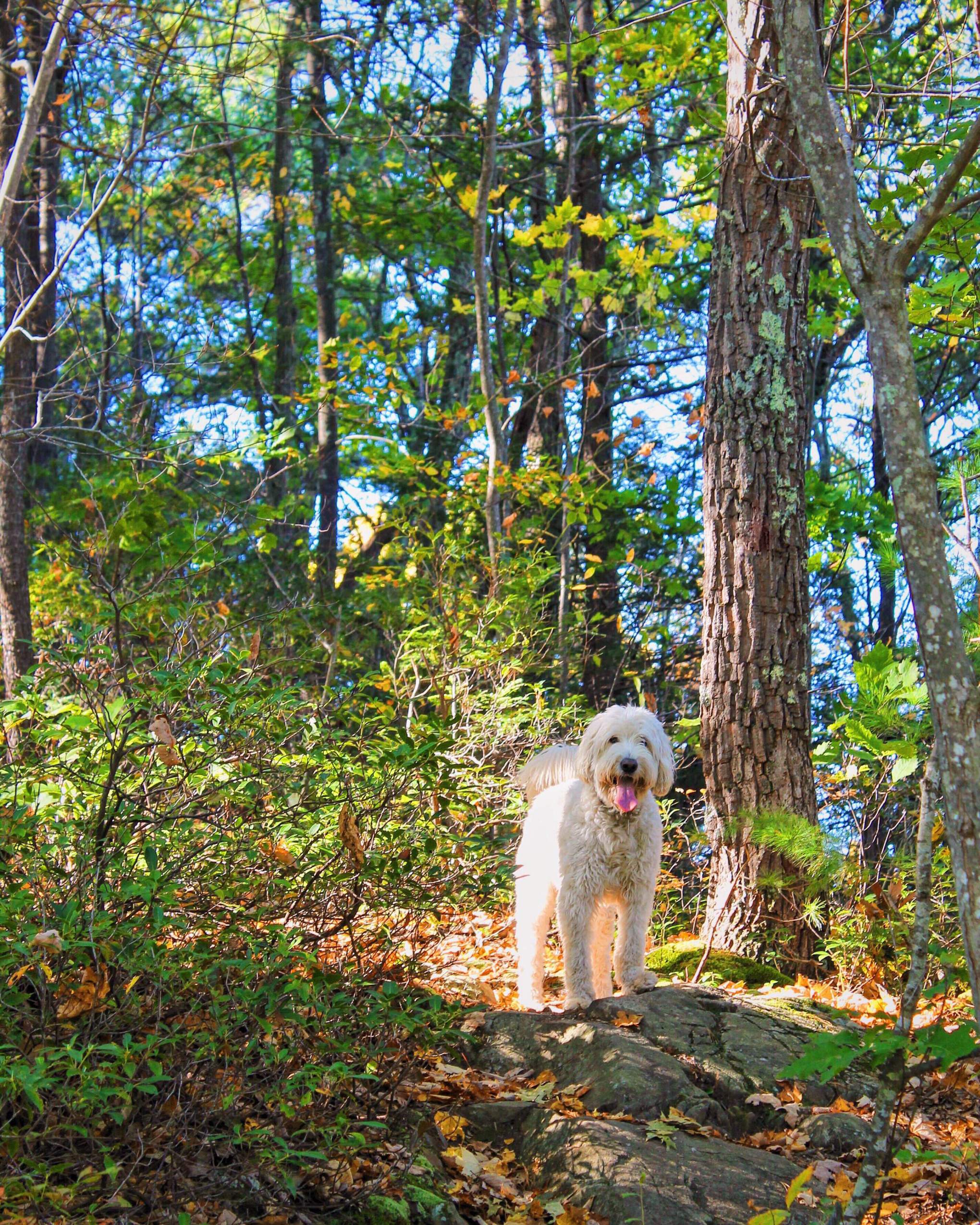 Help Your Dog Stay Focused
Remember that your dog is easily distracted, some quality exercise before you start training will drastically reduce the chances of your buddy losing focus during training. Another way to minimize distractions is to start training in a familiar and quiet place, like your empty living room. In the beginning you want to be very close to your dog, only a few feet away. Using an enthusiastic voice, say, "Come!" You want your furry friend to want to come to you, so say come in the most exciting way possible (remember you're probably alone in your living room so your high voice will only be heard by the best secret-keeper you know). As soon as your dog takes one step towards you, reward him with a great treat some love and say, "good come."  
Challenge Your Dog and Have Fun
After several successful completions of this, your dog will begin to understand that good things happen when he comes to you. Slowly increase the distance between you and your dog. Before long you can spring a surprise training session on your dog as you're cleaning the house or writing an email. Once you have "come" nailed down during various situations within your house, you can use the same training techniques outside while your dog is on a long lead. If your dog doesn't immediately come to you when called, run away from him. Dogs love to chase, so as soon as your dog starts running after you say, "Yes, come!" Go through these exercises in as many different places as possible so your dog learns that no matter where he his, if he goes to you when called, good things happen.
Now you and your dog will be ready to take a leashless adventure without the fear of losing your best friend to the wild.
Check out more of my Train Without The Pain techniques at Petflow.com/training, and learn the next essential training technique; Training your dog to "Stay".