This past weekend was rainy, so naturally one of our Digital Sales Experts Fallon, decided to try her hand at making homemade cat treats. The title of "Chief Cat Treat Taster" was given to her not-so-picky cat, Penelope. Penelope has a sister, Roxi, who is incredibly picky, but she thoroughly enjoyed overseeing the process. While not nearly as picky as her sister, Penelope knows a good thing when she smells it. So, making sure she didn't stick her nose up to these homemade cat treats was going to be a testament to the quality of the treats.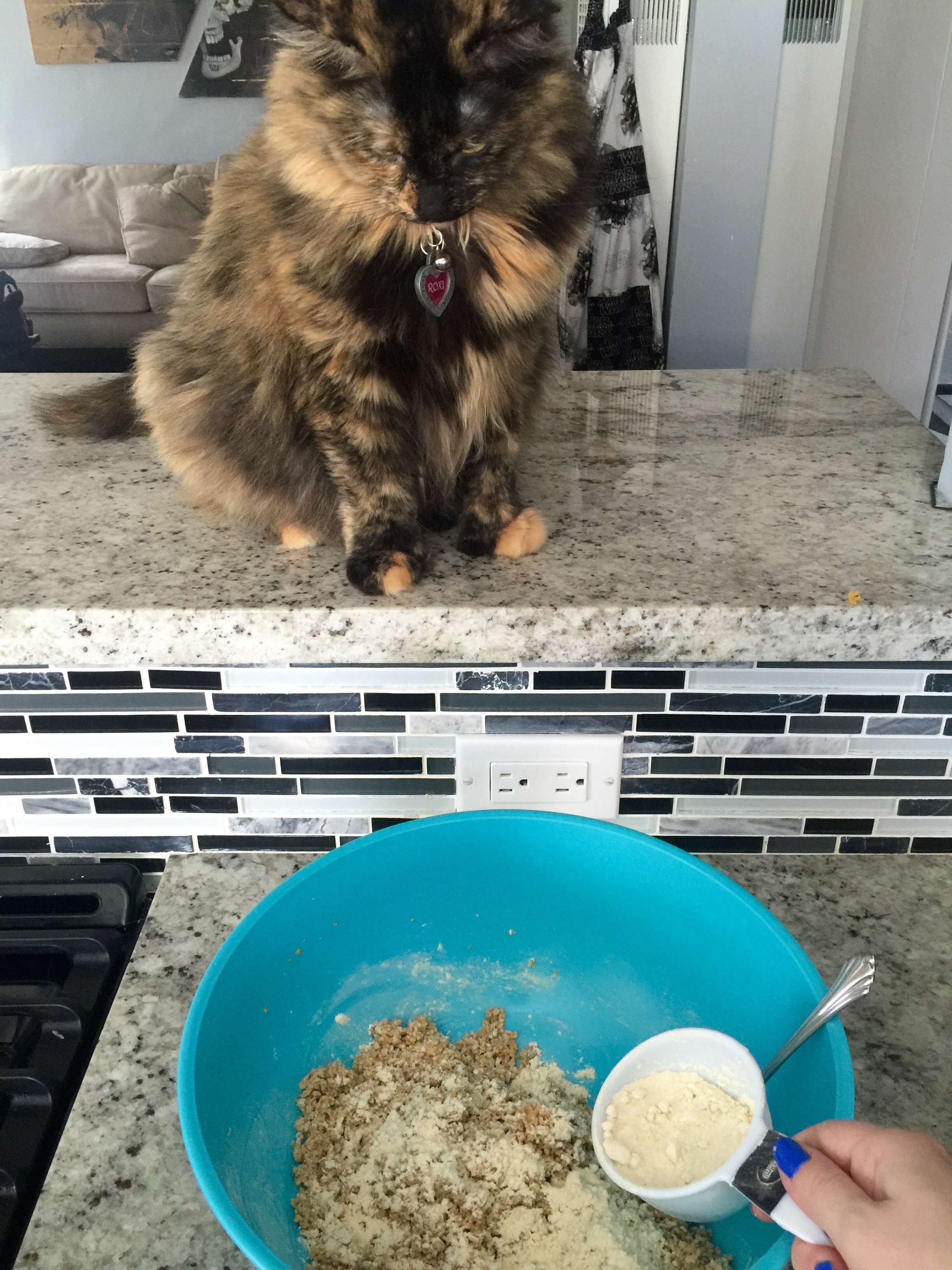 Finding a recipe for homemade cat treats is not a difficult task, however, our resident baker wanted to make sure the ingredients in the treats would be beneficial for our kitty taste tester. After some solid research, a recipe began to form. Apples (without the skin) provide fiber and vitamin C. Cheese, especially hard cheeses like Cheddar or Swiss give your cat a boost in calcium and protein. We know oatmeal is great for us humans, but it also provides a great source of energy and vitamin B for our furry friends. And of course every kitty has a favorite food, maybe even a human grade food, which is filled with all the nutrients your cat needs to thrive!
Here is the recipe our resident baker created!
PetFlow's Homemade Cat Treats
Ingredients:
½ cup applesauce

1 3oz. Can of your kitty's favorite food

½ cup shredded Cheddar Cheese

1 ½ Quick Cooking Oats

½ cup flour
Directions:
Preheat your oven to 325 degree F and line a baking sheet with parchment paper, set aside.
In a large bowl, combine applesauce and cat food, mix until well incorporated, it's okay if there are some large chunks remaining. Add the Quick Cooking Oats and combine. Fold in the shredded cheese. Sprinkle the flour over the dough and mix until there are no dry spots. The dough should not be sticky.

Dump the dough onto the parchment lined baking sheet and press the dough out until it is about ⅓ of inch thick. Bake for about 15 minutes.

Remove the tray from the oven and when the dough is cool enough to touch, slice the dough into bite-sized pieces.

Separate the piece as best you can and place the tray back into the oven for 8 minutes.

Remove from oven and allow to cool completely. 

Store your cat treats in an airtight container in the fridge.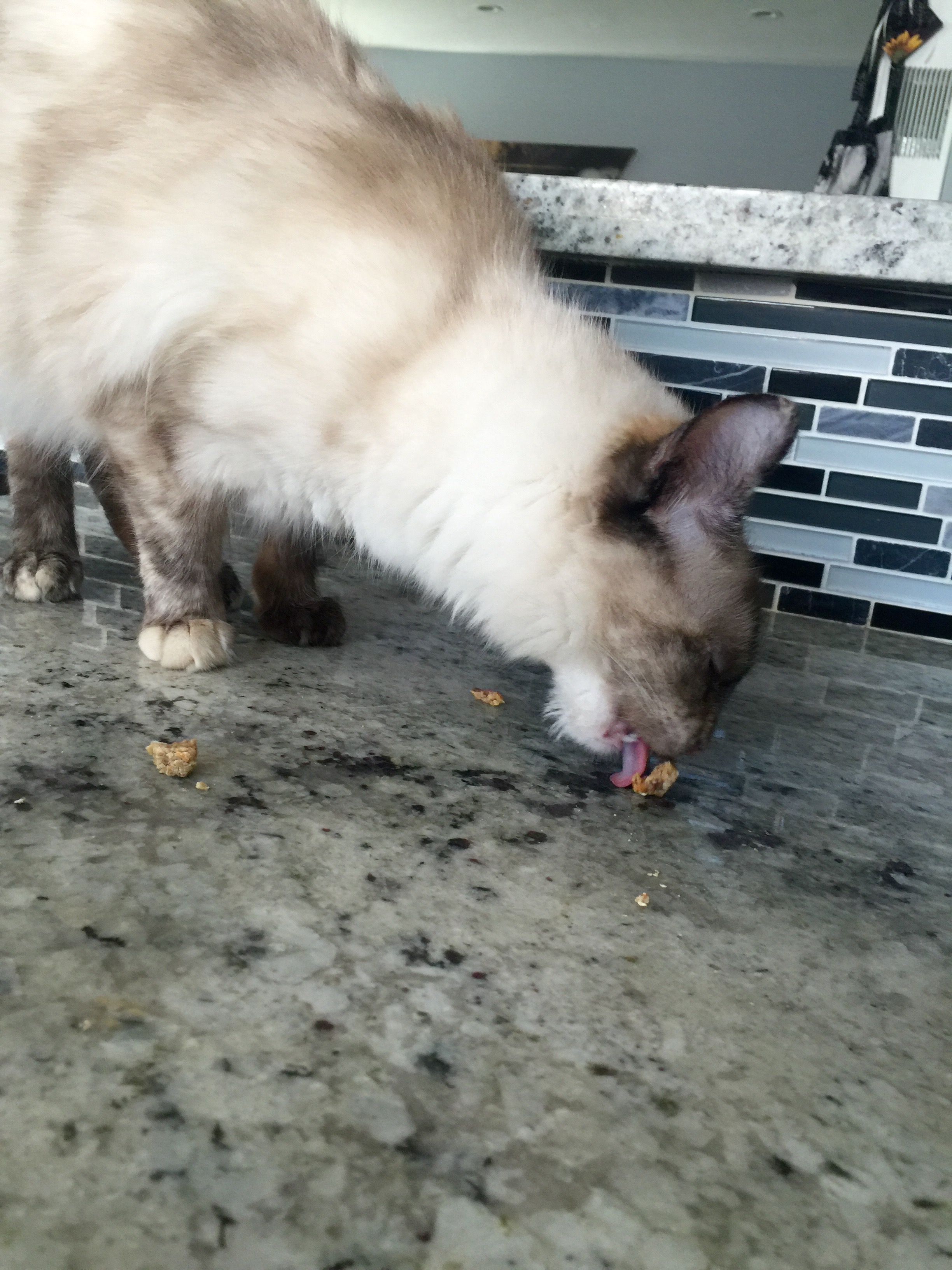 Baking not your forte? We have quite the selection of cats treats!
Don't forget about your puptastic friends! We have a great recipe for dog treats too!
Let us know if your cat loves these treats as much as Penelope in the comments!